« corfu, looking for larry 1 »





---
---
---
henry miller & lawrence durrell, 1962
---
---
---




i'm a lucky man. i teach creativity and self expression at a major university in southern california. lucky, i say, because although the cloistered world of college academia may not be the most glamorous or best paying job in high powered and sexy lala land, it does afford me certain intangible feel-good perks such as autonomy, creativity, and perhaps best of all - time to travel. for approximately three and a half months in the fall, and another three and a half months in the spring, i try to get students to look for knowledge, not in books, but within themselves. and for two to three months, every may, june, and july, if i'm not committed to a particular artistic or entrepreneurial project - or seriously involved in a relationship of the heart - i leave the superficial and smog-laden city of angels, and immerse myself in the world.


not having a family or children, i'm what some people like to call "a free man". during these often heightened and magical two or three months each year, i like to call myself "a traveler". not a tourist, or a college professor/artiste on vacation, but an adventurous, open-minded man who tries to plunge himself into a new culture, observing and absorbing as much local geography, history, psychology, and lifestyle as the country and her natives allow. i don't stay in hotels. i don't pre-plan an itinerary. no organized tours.
i just - go.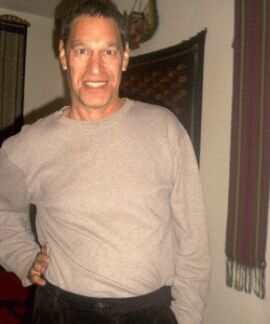 you see, for over thirty years, i've also been a professional artist, working in the real world of grants, creativity, competition, self expression, ambition, limited funding, non-profit arts organizations, and sisyphusian self production & promotion. making art out of the fabric of my life, i've experienced most of the frustrations and disappointments, along with the modest joys & successes of being an un-famous, but working, "artist" in modern-day america. i started off in modern dance in chicago for seven years, having no predisposition for it or previous training, but male modern dancers were a rare commodity in the early 1970s, so with an obsessive personal passion, discipline, and dedication, i was able to get some on the job training, discover the world of non-verbal and kinetic expression, land some favorable reviews, and end up teaching in my first university. over these thirty years, i've run for mayor of new york as a clown (against ed koch in 1977, coming in fifth out of four candidates), founded and directed new york city's resident clown troupe, won an allen ginsberg award for poetry, and traveled to the edinburgh fringe festival twice to do my own, autobiographical one-man shows. i've acted, directed, and produced theater shows & festivals, written screenplays, and even had a documentary feature film i made play in hollywood for almost three months.








and so, when in the spring of 1998, following the premiere of my film, "the poet and the con" in nyon, switzerland, and once again finding myself "a free man", i decided to make the focus and highlight of my travel sojourn – a long fantasized literary pilgrimage. let me explain. i am not a religious man. spiritual perhaps, but definitely not "religious", as in church, temple, liturgy, membership, dogma, etc. no, in fact you might say i'm the devil's advocate of organized religion. i think too many people have been slaughtered in the name of god; too many people have been taught, convinced, brainwashed, or deceived into thinking "my god is better than your god." crusades, inquisitions, holocausts, intifadas, holy wars -- all in the name of god, allah, jesus christ -- no, definitely not for me. nevertheless, i know all true believers go on pilgrimages. jews go to jerusalem, catholics go to jerusalem & the vatican, muslims go to mecca. me? i went to corfu, greece.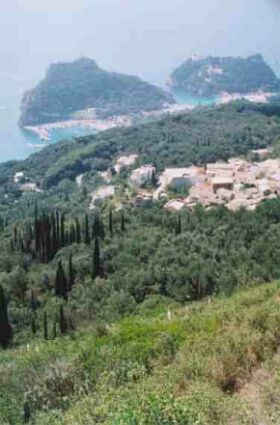 let me explain. lawrence durrell is one of my literary heroes (the other being, his hero and mentor, henry miller). you know - heroes - role models, mentors, lodestones, pathfinders. when i was young, back in the naive but idealistic 60s, mine were bob dylan, john lennon, and cassius clay (a.k.a. muhammad ali). these guys spoke their minds, stood up for their principles, and walked the walk. they told it like it was - with rock 'n roll - and poetry. as homage, i went to bob dylan's birthplace in hibbing, minnesota. i went to cassius clay's in louisville, kentucky. i went to "the blackie" in liverpool where lennon and the beatles used to play. pilgrimages.



as i grew up and gravitated towards the arts, becoming an artist-educator myself, my "heroes" matured with me. henry miller and lawrence durrell. they were still poets, iconoclasts, and outsiders. they used words, rants, stories, novels -- to capture man's spirit, to lay bare his soul, to dissect the human comedy, to explore the depths and foibles of love, anger, sex, jealousy, pain, passion, joy, loss, lust, politics, duplicity, childhood memory, and life itself - in all its fractious, contradictory truth, beauty and horror. they seemed to have, and they seemed to live with - a wisdom of the heart. henry was from a lot of places - brooklyn, paris, LA, big sur. i've seen them all. i live in one. but durrell? although born and in india and raised in the extended colonial commonwealth of great britain, in my mind, durrell is from two places only -- corfu and alexandria.








let me explain. i have a life-long love affair with four books - lawrence durrell's "the alexandria quartet". i've read and re-read them many times. i've given them as gifts to those most dear in my life. and i've traveled the world on pilgrimages because of them. four books – "justine", "balthazar", "mountolive", and "clea" - the names of four of the books' protagonists - in sum, all contributing to the most intricate, ornate, richly satisfying literary analysis of modern love that i've had the pleasure and challenge of reading. along with the enjoyment of his opulent and luxurious prose, what durrell offers in these books is a single story told from four points of view. after reading the first book, "justine", the reader assumes that what the author has told him is true. after all, that's what novelists do - reveal the truth - from their wise, literary, third person omniscience. isn't that what we learned in school? but no, durrell fractures the idea completely, having his next book, "balthazar", reveal a completely opposing and contradictory view of the same events - justine's betrayal and sudden disappearance from alexandria - from a second character's point of view. and then he does it again in the third book, "mountolive", then again in the fourth, "clea". finally, the reader is left with at least four versions of "the truth", trying to assemble and come to grips with the swirling, shattered mosaic durrell has so beautifully constructed. immense. delicious. sphinx-like. supremely and exhaustingly - satisfying.








in the "quartet", durrell's narrator, darley, a thinly disguised autobiographical interpreter of events that durrell himself lived through in the 1930s and 40s, retreats to an unnamed island, seemingly in greece, to both write his memoirs and raise the child of melissa, one of his unfortunate alexandrian lovers who has passed away. this island is, in reality, corfu. without doubt. i have since learned that corfu is the island where durrell and his younger brother, gerald, spent time growing up. gerald durrell, has documented their childhood memories in several books of his own, the best known being "my family and other animals". lawrence himself spent many years of his life living and writing at "the white house" on corfu, in the tiny fishing village of kalami. with a magnificent but calming view of the albanian coast, it is here that durrell lived with his own wife and child, here that he invited and entertained henry miller in 1939, and here that he wrote "prospero's cell", and perhaps much of "the alexandria quartet". it is also therefore here - that i set off for my literary pilgrimage.










june, 1998


corfu, greece


i've just come from catania, sicily. by bus. i've been stranded overnight in a cheap, neon-lit downtown hotel because i've left my diary and address book in the bus station. they've locked it up overnight while i went out to look for the bus. stupid. i can't leave without it; it's my life. five hours later, neon lights still flashing behind my eyeballs, i'm the first one back in the station at 5 a.m., and snatching my book, i'm now on the etna transport for brindisi, the infamous italian adriatic port for all points east. trying to see the bright side of things, i soak up the luscious southern italian countryside of green and fertile calabria - red poppies, yellow spanish broom - even the roadside bus stops look like canvases from italiante period art. hey, i tell myself, i wouldn't have seen all this on the night bus. i am a lucky man.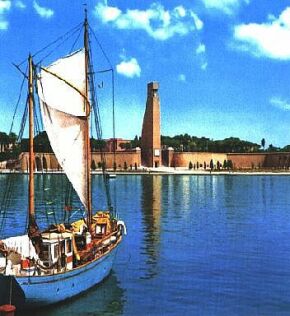 nine hours later i roll into brindisi. i've heard about this place. seedy. hungry. crawling with action. shipping. container ports. sailors. drugs. booze. cheap hotels. i walk along the waterfront. it's drizzling. i'm tired and cold. waterfront cold. when is the next ferry for corfu? i make my way purposefully to the ferry station. suddenly the atmosphere changes -- from bleak, seedy, and mysterious -- to festive and familiar. there are scores of young, college-age backpackers everywhere, pressing up against me at the ticket window, crawling over each other at the customs office. they are speaking english, laughing, drinking, and altogether getting ready to party on. what? what's going on? my mythical isle of durrellian delight turns out to be one of the main stop-overs on this summer's party circuit? merde! how did this happen?








the times they've been a changin'. bob dylan said that. what was once the unpopulated, quiet island sanctuary of the studious darley in the 30s and the prolific durrell in the 50s, is now the trendy "pink palace" adolescent pleasure retreat of the 90s. what-ever, dudes. at least i know who and what to avoid on the island of corfu. disappointed, but stubbornly, i nevertheless board the all-night ferry and decide to avoid the guitar strumming riff raff of my youth by paying for a couchette. it's cozy with four of us in a five foot cubicle, but a little tough to get some shuteye. by three in the morning however, having rock 'n rolled my way over the tossing sea for a sleepless eternity, i finally decide to go out on deck and get some fresh, lung-clearing adriatic air. i breathe in and look up at the immense, star-filled sky. yes. it's a fine idea. expansive. inspiring. as i said, i'm not a religious man. still, i feel there's something "destined" for me – up in these stars. it's something my criminal uncle harvey has often told me, and now four years after he's died in prison, i recall his fateful, or at least, memorable words, "there's a star up there somewhere, pal – with your name on it". i can see his bald head and tough, generous smile in my mind's eye. and then -- three revitalized hours later, i once again find myself on shore -- a stranger in a strange land.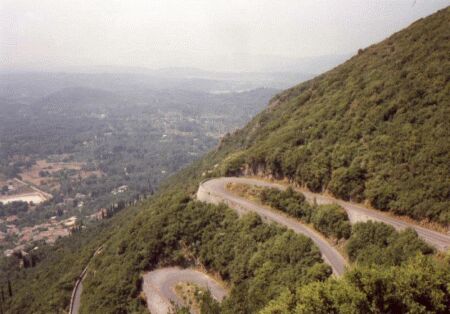 i make one decision right away. i don't get on the bus for the pink palace. it seems to be a good idea, as i can suddenly count on two hands the ferry-arrivers who are left at the terminal. middle age, olive-skinned women in long black dresses. tough looking greek fisherman wearing those too-small-for-their-heads, black woolen caps. a hawk-faced priest in full-collared raiment. i wander around downtown corfu for about the next three hours -- looking for larry. or any signs of him. although i'm now in greece, just about everyone speaks english. they are set up for business. bicycle shops. eateries. boats for hire. tour guides. i ask everyone i run into if they know, or have heard of, lawrence durrell. not one person has. "durrell? on corfu? no, my friend. not here. maybe in athens." what? can't be. i have to admit, i start to get a little discouraged. i mean, doesn't anyone know i'm on a pilgrimage? but then i see a rugged-looking, sixty year old man walking along the street up in front of me. he looks very - greek - long tousled, salt 'n pepper hair, full mustache, black fisherman's cap; and he's carrying a colored woven bag over his shoulder. "excuse me, i'm looking for the home of lawrence durrell. do you know who he is?" the man looks at me intensely with his dark eyes. "durrell?" the man replies. "yes," i say. "what do you want with durrell?" the man says, "he's dead." "i know," i explain, "it's just that..." and i proceed to tell him about my mission.








my new friend's name is "ra", and as fate would have it, it turns out he knew durrell while he was alive. ra knows exactly where durrell lived, and he can tell me how to get there. amazing. i splurge - and offer to buy him a cup of tea. he accepts, and we go to his favorite outdoor coffee shop. we sit across from one another and look intently into one another's eyes: the traveler and the sage. you see, it also turns out that ra is into greek mythology. he has come back to corfu a few years ago - from (of all places ) alexandria - "to find his medusa." that is, his dark side. he looks into my eyes, and tells me that he and i are brothers. we will make a movie together. he takes my hand in his and he tells me that i will stay on the island for a few days and meet all his corfu friends. he tells me that i am mythologically - metaphorically - a reincarnation of the greek god, perseus, and that i will go to paris to find my andromache, my pre-destined soul mate. he tells me... anyway you get the gist. and i am eating it up like honeyed baklava.








after he walks me around town and introduces me to an array of strange, colorful friends we bump into (naturally he seems to know all the strange, colorful ones), we take each other's leave and swear to reunite at sunset. he grips my hand firmly again, and looking deep into my eyes, he whispers, "perseus". and with that, ra sets me on my way to durrell's home in kalami, the small fishing village about forty minutes up the mountainous coast. "you call - later," he says, with thick-as-syrup greek gravel in his voice, as i step onto the bus. i say "okay" in my slightly watered down new yorkese. and the bus pulls away.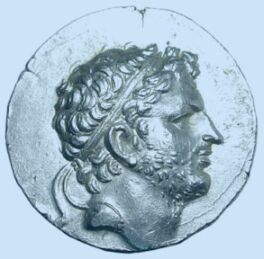 perseus



two minutes out of the station, we start climbing the winding mountain roads of corfu. soon i am high above the crowded downtown swirl, and i'm already starting to feel the rarefied air of durrell's timeless corfu. the bus lets me off about two miles from kalami. i'm excited. i feel myself getting close to my long anticipated destination. i stick out my thumb to hitchhike, and after about half an hour in the intense mediterranean sun, i have a ride. dirt road, small village, a few hundred yards more by foot and there it is - the "white house taverna". that's it by jove - that's where durrell lived. that's where henry miller visited him in 1939. the white house. i'm here.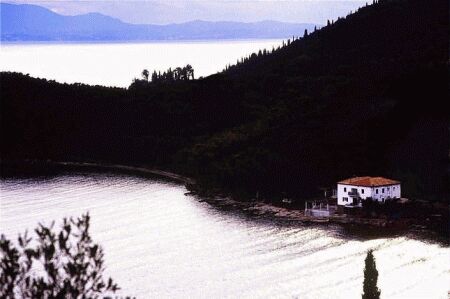 "the white house", kalami, corfu, greece








but now…. sixty years later, it's simply a not-so-small greek tavern – open for business - on the eastern shore of corfu - in the western isles of greece - perhaps only twenty miles from balkan albania. yet, it's still beautiful. peaceful. completely durrellian. a place, i fantasize, i could write a book.


well -- at least -- have a meal. i mean, that's what's currently available . so - i do. have a meal. out on the cracked stone patio. grilled white fish. with olives, wine, salad, and a tasty loaf of home-made bread. simple. very greek. near perfect. i take the mandatory photos - me at "the white house". me at the home of lawrence durrell. i walk inside -- see the newspaper articles on the plastered white walls - larry and henry - 1939. pre "colossus of maroussi" (miller's hilarious masterpiece on his travels in greece). my two bookish icons full of piss and vinegar - smiling, fawning over each other - two sympathetic compadres in their prime.








okay... mission accomplished. i knew i could do it. no durrell on corfu, what? ridiculous. what else? am i done? how else can i invoke the durrellian cosmos? pay tribute to my literary guru? i don't know. think, man, you've traveled all the way to the other side of the planet, and now you don't have the slightest idea what to do? i have another beer. well, there's the inn-keeper. i walk up, shake his hand, and say, "thank you, sir, you've done a great job here. thank you very much. you... well... uh... right... goodbye." but then the olive-skinned, thin-as-a-wisp innkeeper, tasos athineos, says, "by way, you vant to see prospero's cell?" what? prospero's cell? the name of one of durrell's most intimate books? "yah," he says. "that is it - there." he points. i look - up - and just above the taverna's dining patio is a small, white-plastered outdoor balcony - with green trimmed window frames - the entrance to "prospero's cell" -- the room where durrell escaped his wife and his family headaches - and wrote!








i go up, and there is another man there. lanky, balding, mid-western looking. maybe sixty years old, he looks like a preacher. he's a travel book writer, wearing a "utah jazz" basketball shirt. name - john buehler. he welcomes me – and after i tell him my story - tells me to go on inside. "take a look." i do, taking a few more steps into prospero's inner chamber. john buehler's travel books are spread out neatly on a circular table. this is durrell's actual writing room. i am perseus, and i have journeyed to corfu to find durrell. and now i have found him. "you want to see the main house?" john asks. "where durrell lived with his family?" i ask incredulously. "yes," john says. and he takes me around front of the white house and knocks on the plain wooden door. no answer. no one's home. "they must be on the beach," he says. damn. we go back around to the "cell".


john tells me that in his previous life, he used to be a husband, father, and businessman, but fifteen years ago he chucked it all to become a writer. he hasn't been "home" since. he lives in germany and finland, and he comes here to write sometimes over the summer. wait a minute. what did the man say? the place is for rent? prospero's cell for rent? meaning - i could come back with a little lap top, tap away on my keys, and have the greco-albanian waters of darley and durrell lap up over my little literary-aspiring toes?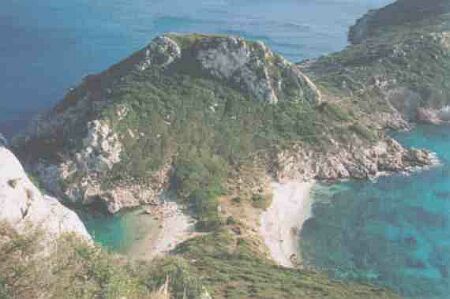 "alright", i say to myself in my best arnold schwarzeneggar imitation, "i'll be back." mission double accomplished. i've found durrell and i have a plan. i thank john, take one more look around, and i start to hike back out towards the road. but then, just like in a movie, or better yet, a novel, a small dusty white car pulls up, and out tumble two small boys, a man and a woman. they are the family renting durrell's white house for the summer. a very proper family from the south of england. trying not to sound too anxious, i ask the couple if i can take a look at the house. i explain my pilgrimage to them, and i hold my breath for their answer... no problem. they show me in... and i walk in the home of - durrell. it's - simple - un-spectacular. it's been entirely re-modeled by the rental agency, and the only thing that remains from 1939 is durrell's writing desk, a small battered old wooden clunker on which must have rested an old clunker of a typewriter - from which must have spit - all those marvelous words from that uniquely educated and erudite mind. i don't need much imagination - to imagine...








what else? nothing. i say thanks a lot, and once again try to take my leave of the white house. but the two pre-adolescent, sandy-haired british boys have other ideas. they start to shoot me with their water pistols. i ask them to stop. they don't. their mother asks them to stop. they don't. their father tells them to stop. they don't. i'm getting soaked, and i'm furious that these two mop-topped hooligans listen to neither their very civil english parents - nor to the quite belligerent threats of this angry american pilgrim, me. they are, in no uncertain terms, holy terrors. but i can't hit the little shits, can i? i mean their parents just showed me the house of larry durrell, my literary hero. i raise my hand to strike. i force it down. they squirt me again. they laugh in maniacal tandem, like simon 'n eric from "lord of the flies". i raise my mit again, menacingly. "crack!" mother has beaten me to it - a nasty swat on the back of the hand of hooligan number one. "ow!" the gun drops to the ground with a pop. the kid starts screaming in pain - and whining. "ow! ow!" everyone's embarrassed - except the kid, who's in shock. "you hit me. you hit me." retreating quickly, i re-mutter my flustered adieus - b-bye - sorry about all this - thanks a lot - bye" - and then safely, but still quite wetly, hightail down the road. ah -- the romance - and reality - of meeting up with literary mythology.








so now it's early in the morning - 2 a.m. - and i'm back at the ferry terminal in corfu waiting for the ship back to brindisi. unfortunately, my sworn, prognosticating sage, ra, has gotten shanghaied on a yacht somewhere in the surrounding greek isles, and he can't return in time to make his end of my greek destiny an actuality. c'est domage. the ferry is over two hours late, and i find myself back among the bedraggled partiers returning from the pink palace. when the ship finally does arrive, i decide to sleep out on the deck instead of back in another claustrophobic cabin. it's been nearly three days since i've gotten any real sleep (two ferries and a bus station) -- but tonight will bring me no respite.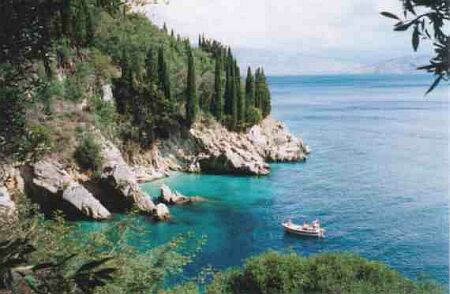 no, instead my restless slumber is interrupted by fitful dreams: i am walking the streets of brooklyn's 13th ward with my main man, henry miller. i'm in his father's tailor shop, in the cheap, automated cafeterias of new york's lower east side. he's fleecing me for another free meal, mocking my middleclass conflict with thievery and morality. i am looking for elusive, bruised justine at a masked ball in the exotic corridors of political intrigue in coptic alexandria. i am rocking melissa's child on the green-trimmed balcony of prospero's cell. i am peopled and possessed by the spirits of miller and durrell. sweet. disturbing. unsettling. i move to another part of the deck and doze off again intermittently. i'm sitting in a crowded, smoky alexandrian club with darley and pombal watching sad-eyed melissa dance to the strained, rhythmic airs of a nubian oud and turkish tabla. old scobie and his loquacious parrot are squawking bawdy pirate tales into my dizzy ears. pursewarden, alexandria's resident literary icon, laughs condescendingly at my struggles with fidelity and monogamy. justine's rich coptic husband, nessim, dismisses me as small-time petty thief. mountolive, the british ambassador, banishes me from the land. i am chased, haunted, pursued. literary nightmares pound and swirl in my head.








and then, a month and a half later, after beautiful and eventful trips to florence, perugia, tuscany, umbria, san gigmiano, bologna, treviso, and finally – venezia, i find myself on the all night "orient express", where it's come to pass, i'm journeying to paris to meet my french-colombian andromache, just as wild-eyed ra predicted. and yes, it was all that he divined.... but no -- i mean -- that is another story.







some photos from http://www.fv01.dial.pipex.com/cntries/greece_i.shtml



---
---
---