« the dutch east indies
--- malacca »





---
---
---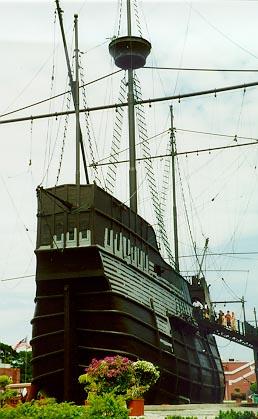 ---
---
---
july 2


malacca (melaka), malaysia


merde!!!!!!!!!!!!!!!!!!!


i'm siiiiiiiiiiiiiiiiiick!!!! the traveler's worst companion, ill health. just a common cold - i hope -- or the southeast asian flu. however, at the moment, my yuppie-santa monica boulevard-capital drugs-chinese herbs don't seem to be doing the same trick they do in LA. i need a new malay alternative doctor.


and wouldn't you just know it, i just stayed with one, in kuala lumpur -- my first servas host in southeast asia. unfortunately, she wasn't there – away on holiday -- but her sweet, gracious, maLAY christian daughter-in-law was - with her 2 deliciously spoiled malay children, who each spoke 4 different languages at ages 5 & 7, and who were judiciously ferried to private piano lessons, chinese and malay schools, and who were indubitably and altogether charming and refreshing - especially to this strung out traveler who has been relegated to a strict 2 month diet of impersonal budget hotels and yammering backpackers. starting out in a midscale businessman's hotel in bangkok with ac and pool for 1200 baht per night (30 bucks) w/ senor mario, descending slowly downscale to - a nice river view room in phnom penh for 80,000 riel (20 bucks), to a small, clean but slightly red-light room in saigon for 168,000 dong (12 bucks), to a smaller and perhaps less clean room in luang prabang for 32,000 kip (8 dollars) – to a 100 baht (2 and a half dollar) shanty/bungalow w/ 4 brown cardboard walls and fan in chiang kong, north thailand -- which was also -- perfectly fine... proving the old chinese proverb - "good attitude more important than good housing."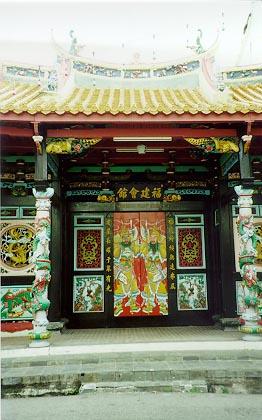 malaysia is -- interesting. different than the rest of southeast asia. muslim. (no sex, drugs, or rock 'n roll; women in traditional religious headdresses called "tudungs"). and chinese (hard working, ambitious, kinda jewish). and wouldn't you just know it - they don't get along. "same-same", as the maxim goes. makes the world go round, n'est-ce pas? neighbor hates neighbor. your skin, your religion, your face -- is different than my skin, my religion, my face. let's fight. let's discriminate. let's decide who was here first, who's entitled to a bigger piece of the pie...








the entire history of the country is laid out for you here in malacca. in the beautifully restored, massive red "stadthuys", the dutch town hall from the middle of the 17th century, now turned into an easy-to-visit historical and enthnographic museum, you can learn of the visit of admiral cheng ho, the chinese eunuch prince, who, representing the powerful ming dynasty in 1405, and promising to protect the native malays (aboriginal "orang asli") from the threatening and advancing siamese, built melaka into the most powerful trading state on the peninsula. gold, tin, exotic teas and spices, other riches of the east indies, of course brought the ever-hungry and now-sailing europeans. first the portuguese in 1511, whose original fort you can still visit on bukit st. paul (st. paul's hill); then the dutch in 1641, whose dutch east india company, conjures up stories of sultans and rajahs, pirates and riches, silks and doubloons; then of course the ever-present british, who worked their way down from penang in the north of the peninsula in 1786 to melaka in 1824. (i guess, losing one rowdy colony to a bunch of american hotheads, only to steal another from the waning dutch and the obedient malays – who along the way, had traded their india-imported hinduism for the ever eastward-spreading islam).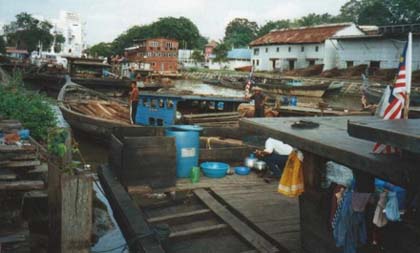 as the british commercially abandoned melaka for the growing and more developing ports of penang/georgetown, and later singapore, melaka became a quiet backwater town, with the growing straights-born chinese population giving it its unique "baba-nyonya" character. (baba food, metalwork, jewelry making, ceramics, architecture – all fantastically refined and aesthetically pleasing). the entire malay peninsula was heavily attacked and destroyed by the occupying japanese during WW2 (during which time the british empire completely lost its stiff and stuffy mystique of invincibility), and today, almost fifty years after malaysia's independence (1957), malacca is a fascinating mix of historic dutch architecture centered around the old town square, a gorgeously restored chinatown full of 19th century merchant houses now become stylish hotels and trendy eateries, and a comfortable tourist destination built around the famous, but increasingly polluted, portuguese-dutch-british -








what, you may ask what does any of this have to do with me ? to which i may reply "nil" – except for historical fascination -- but -- i might actually have an opportunity to work/teach/live here. in malaysia. at a mostly islamic university in kuala lumpur (KL). although it's completely speculative, and i have to test the waters first before i try living in a stringently muslim country for a year -- where they beat you with a cane for a couple of joints of marijuana – and "drug trafficking is punishable by death"! i have to admit, i still find that last one a little shocking, but i did come to KL in the first place – really southeast asia – to look into this situation. (not the drug trafficking). but following up on an inquiry made by a bronx-born american theater professor teaching in india and malaysia for the last fifteen years, i cashed in on the fact that my kindly dean knows all about my travel-bent propensity. (his walls are littered with trulesian-purchased theater posters from around the globe). thus good dean scales passed the bronx-born inquiry on to me, and i, never failing to leave a stone unturned, came all this way to find out.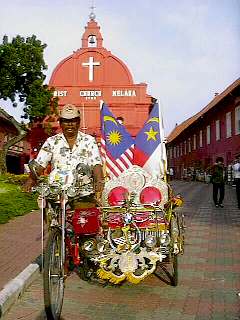 and so after meeting the afore-mentioned bronx-born theater prof at the university of putra malaysia (UPM) in KL, a meeting was arranged for me with the "vc" (not viet cong, but vice chancellor). this wheeler dealer cum louis b. mayer malay mogul, looking clearly forward rather than back, has transformed a lazy, agricultural college into one of the most ambitious and forward-looking institutions of higher learning in the city and country. so after interviewing me for about five minutes, louis b. offered me a job on the spot – starting immediately. "resident playwright. artist-in residence. whatever you want to call it." "hemmma, hemmma, hemmma," i stuttered (a la ralph kramden). "try it, you'll like it. ten days, two weeks, you're hired." just like that. wham, bam, thank you ma'am. i tell you, it doesn't happen in hollywood like that any more. at least not to me.








never mind that school wasn't in session (on a semester break), nor were there any students on campus to teach (home in the kampongs)… never mind – i was hired. never mind that i only had twenty three days left on my twice changed thai airways return ticket, and i still had borneo, bali, and the thai beaches left to see. never mind that i had already purchased a 3-way ticket from malacca to kuching in sarawak, to bali via johor bahru in southern malaysia, back from bali to KL. never mind. never mind. i was hired.


i went back the next morning and graciously thanked louis b., saying i thought i'd like to come back at a later time. i was a bit disappointed in myself, i have to admit, so un-inspiredly opting for practicality over spontaneity. so reluctantly deciding to continue my trip. but hey – the vc did give me the name of a hot new hotel in bali --- and -- i did speak to the fulbright commission in KL before i left -- and they were encouraging enough for me to take a shot at the application process... all of which COULD end me up in southeast asia, after all.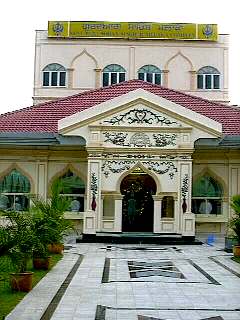 "next year… malaysia". howse it sound? not exactly my idea of the henry miller/ernie hemingway ex-pat thing. but -- you don't always get what you want.... so -- IF -- i end up in KL (kuala lumpur), will you come over to see me? it ain't pareeee, i know, but there's always bali --- just an island hop away. whataya say????


let me know...


in the mean time, in lieu of that much needed chicken soup, drop me a line of succor and humor (wha's up w/ wimbledon?), and let me know how REAL life is in your part of the world. i've totally forgotten....


love,


the malaccan moooooooooooooooooose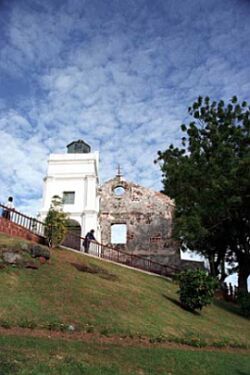 ---
---
---