« wadi kelt, jericho, marc chagall, & silence »





---
---
---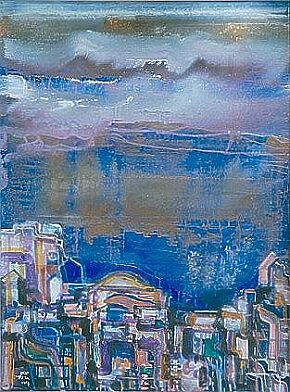 gold sky jerusalem by yitzhak greenfield
---
---
---
may 26 - june 1, 1999


jerusalem


it's the next day. i've taken the "long" bus ride back to jerusalem from the upper galilee through tiberius, the "big" city on the "kinneret" (hebrew for sea of galilee). of course, "long" and "big" are relative terms in a country that is only 280 miles long and 85 miles across at its widest point. the one-time, 2nd century roman capital of the land of israel, tiberius, is now a rather middle of the road tourist attraction with trendy mud baths and expensive "st. peter's" fish dinners all along the large inland lake that jesus once walked upon, from which he turned fishes into loaves, and which now attracts busloads of christian tourists from around the world – like a flame does moths. observation: perhaps it's the miracles of yesterday that create the tourist traps of today.










but tonight, i'm rediscovering jerusalem -- particularly its secular side. i'm staying in a whole other area of the city than rehavia - in the fashionably rebuilt and gentrified area of musara. from the beautifully orange-lit, quiet night streets i can see the majestic, white onion-domed russian orthodox church and the picture postcard walls of the old city. a three block walk up the street brings me to the trendy scene of the all-nite russian compound where i can pick up my e-mail at two in the morning at a twenty-four hour cyber cafe or smoke narghila in a pop-trance, psychedelic club with leopard and tiger skins on the black-lit walls. my new university scholar friend, anthony, has me walking and talking through the hauntingly empty palestinian streets of east jerusalem until we find yet another after hours bar in the aptly-named "american" quarter, throwing down two more araks to greet the early hours of rose-colored dawn. more discoveries. more contradictions. the every day, quiet city of jerusalem ready to erupt into explosive violence and hatred at any unknown or unpredictable hour.


silence.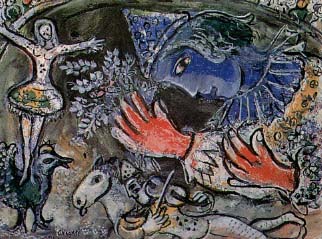 the next two days find me touring around the jerusalem environs with my hosts from rehavia, maya and raphael. we leave their two very independent boys, lihran & eilon, to fend for themselves, and head east into the judean desert towards jericho. the boys seem typical of most israeli kids; they play on the streets and their parents don't fear for their lives. it seems normal and natural here, the way i remember growing up, before there were razor blades buried in apples on halloween or kidnapping ransoms for millions of blood-curdling dollars. the boys bicycle to their friends homes on the other side of town, play soccer in the parks and streets, and even in this religiously divided powder keg of a city, they seem to grow up with a sense of physical well being. in fact, the streets are alive with people - both children and adults. maybe it's just los angeles that's the car-insulated, paranoid anomaly, where people are afraid to leave their white-bread bastions of safety and security to venture into the less gentrified, darker-skinned parts of town. where parents have to car pool their children to exclusive private schools, and only "poor" kids are ever seen playing on the streets without supervision.










anyway, just half an hour east of jerusalem, and we three adults are a far cry from civilization. we have driven into wadi kelt, a scorched dry river bed half way to the dead sea where some crazy, inspired, dedicated greek orthodox priests have built a carved stone monastery into the steep walls of the judean palisades. we have to walk almost two miles into the kelt to discover "st. george", and it's over a hundred degrees fahrenheit. we are a little late for the tour, but one of the long-bearded, black-robed priests, after offering us some deliciously reviving cold water, graciously opens up the sepulcher room for us, where we are surprised to discover three glass covered tombs with similarly long-bearded, black-robed bodies embalmed within. it's a little creepy, but totally extraordinary, realizing that many of these men (no women) have lived their entire lives here, never surfacing, never venturing back up the long, hot path to civilization. their water is piped in, their supplies carried in, and there are absolutely no signs of cars, telephones, or modernity. their entire lives are totally devoted to god. we sit and rest, soaking up the hugeness and quiet of the desert.


silence.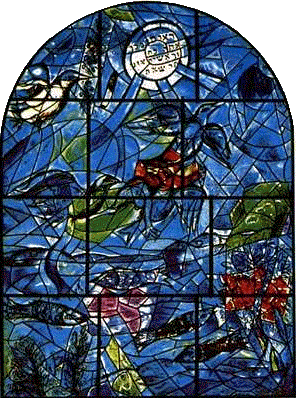 reuben by chagall



but what's that we see down below - a solitary long-bearded, blacked-robed priest sitting under the massive bell tower - deeply immersed in conversation - on his - cell phone! adios mio! it can't be. but – it is. we chuckle a bitter laugh of recognition and disappointment between us. perhaps no place is still sacred!


after the parching hike out, we continue on to jericho - the biblical town joshua made famous with the tower of babel and his wall-crumbling trumpets. apparently old joshua, after leaving moses behind on the far side of the jordan, did a little warring and mongering of his own, slaughtering countless canaanites along the way of leading the long-suffering jews into their long-awaited promised land. archeological digs have uncovered some of the ancient city of jericho beneath its stratified "tells", but the now-quiet, mostly undeveloped arab town (except for a solitary and obscene casino) is primarily palestinian run, although it is officially still under the govern of israel. we drive up and down the untroubled main street, and stop into one of the outdoor umbrellaed cafes/restaurants. we all order the "oriental" chicken, which is covered in a spicy brown sauce and is remarkably delicious, and we notice that although there are several other tables full of locals eating their home-made picnic lunches, we seem to be the only paying customers. i make another embarrassing faux pas by asking for a local beer at a muslim establishment (no alcohol allowed!), but the people are still friendly and polite - a far cry from the hostility i experienced on the west bank in bethlehem and hebron. i even walk away with a pop arab audio cassette, a gift from the proprietor who has noticed that i've been enjoying the local music.










we drive ahead to the coast of the dead sea, and then head up into the hills above ein gedi for the sunset over the desert. we're not far from the place benny and i stumbled around for hours trying to find the rave, but now the air is clear, the wind is brisk, and i am in the capable hands of my friendly diplomats. as they park the car on a completely vacant stretch of desert plateau and go off for a short, healthy hike, i perch myself over an unprotected precipice of the steep desert canyon. as i close my eyes and feel the wind whipping hard over my face, making my eyes tear, i feel absolutely transfixed. i open my arms to the sky, to the universe, and feel like a suspended man-bird, flying in my imagination over millennia of history, seeing hallucinogenic patterns of lime green and desert brown in my mind's eye, uplifted, transported, deified, humanized; i am frozen in movement in the power and magic of the judean desert.


silence.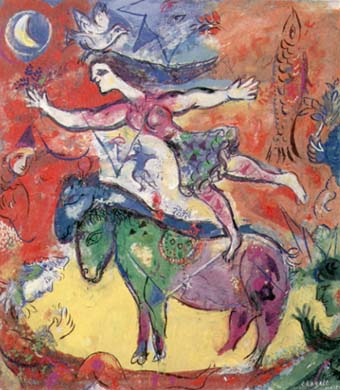 the next morning, with my feet not quite back down on the ground, we continue our purposeful wanderings through the mystical and religious sites surrounding jerusalem. we drive past the holocaust museum (yad vashem) to the small, arab town of ein karem and stop off at the hadassah/hebrew university hospital to see the famous stained glass windows by marc chagall. in a well kept, very-ordinary and clinical institution, we are led to a small room of worship. upon entering, however, we are literally overwhelmed with a three hundred and sixty degree panorama of intense and gorgeous color. reds, wines, greens, primary yellows, ocean blues, vermillions - passionate sunlight streaming through twelve ornate panels of leaded stained glass - chagall's renderings of the twelve tribes of israel. what a strange, modest site for such awe-inspiring art. i walk around in a circle, over, and over again, craning my neck upwards - the tribes of benjamin, dan, naphtali - i hear the history of the work, how it was damaged in world war II, how it was painstakingly repaired. the more i look, the more i am pulled into the voluptuousness of the color, the fractured beauty of chagall's vision. finally, almost dizzy with wonder, i sit quietly on a cool marble bench, and simply - what? are there any words to describe being in -- the presence? no...


silence.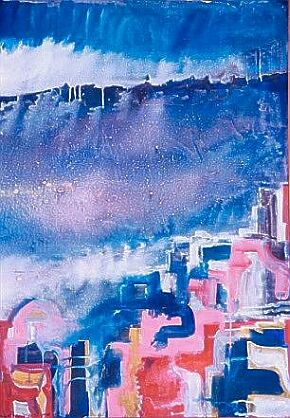 mystic jerusalem by yitzhak greenfield



we continue -- driving into ein karem itself, a quaint hillside town full of white stone arab villas, holy christian forts and churches, jewish painters and artists set up for business. we meet one - yitzak greenfield, originally from brooklyn, new york; he gives me a gift of a small drawing and we take a photo together. (even in israel, there is an instant chemistry and affection between two new york jews.) we continue – outside of town - to another beautiful monastery, perfectly landscaped, perfectly kept by the resident priests. here we walk down the hillside into the cave where st. john the baptist lived for forty days and forty nights, at the source of a natural water spring. the cave is cool and comfortable. there is a simple rug spread over the rough-hewn stone, some candles burning. i lie down. i close my eyes and want to go into a long hibernated sleep. it feels like home.


silence.










and then we continue - driving around to the opposite hillside to the ancient roman town of sattaf, where two thousand year old aqueducts transporting water from gigantic water cisterns built into the side of the mountain, have been immaculately restored to working order. fresh-flowing spring water cascades down the green terraced hillside, creating succulent and fertile gardens out of the hard desert soil. giant zucchini, purple eggplant, green beans, rich patches of herbs, wild-growing weeds, it all reminds me of california, my own back yard, where the new romans, americans with the names of mulholland and doheny, transformed the dry, cracked clay soil into sprawling acres of flowering fruit trees, harvest-bearing orchards, and wineries made for gods, emperors, and corporate raiders.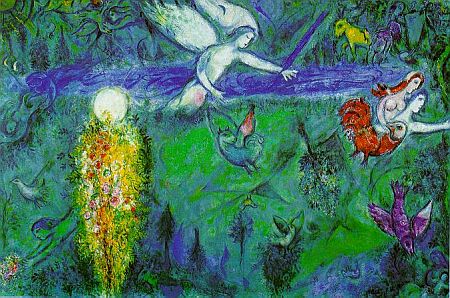 adam and eve by marc chagall




we continue - racing the quickly setting sun through the still arab town of abu gosh. we park the car and hike up the blood-stained hill where a now-immobilized israeli tank sits harmlessly above a jewish community of newly built condominiums. we climb the curved-stair war memorial that celebrates the israeli victory over the jordanian forces in the 1948 war of independence. once again, i am struck with the power of the land, the question of whose it is, what it means to its covetous and patriotic inhabitants, how the conflict of ownership and peaceful occupancy can ever be resolved. christian, arab, muslim, jewish, israeli, non-israeli arab, palestinian jew, non-citizen arab, the "green line", so many claims upon the land, so many words, so much vocabulary just to try to understand it all!


silence.



to be continued…..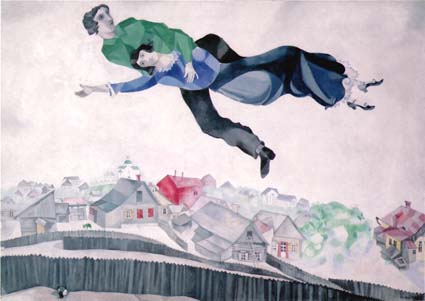 ---
---
---