« out in it – northern thailand »





---
---
---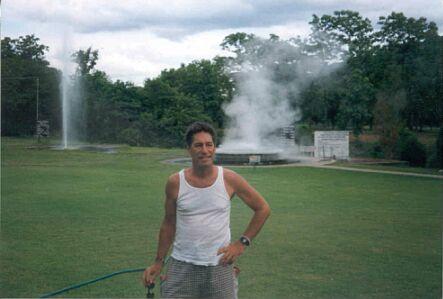 ---
---
---
june 26--


chiang mai, thailand


pad thai, amigos--


they say every day is an adventure, right? one day it's elephant camps, waterfalls, and river rafting; the next it's hill tribe villages, opium dens, and "massages".


"same-same." (southeast asia euphemism for "it's all the same thing, dudes").


so -- it's been another week since my last "trip", and although you may be fed up with my travels/travails, i'm still out in it, trying to cope.


bites, scratches, bruises.


rivers, mountains, jungles.


mangos, papayas, durians.


boats, planes, bikes.


pad thai, tom yum, mekong.


it's all been a delicious and challenging spicy thai salad. life in chiang rai and chiang mai (cities and provinces in northern thailand), places i never heard of two months ago; places i'd send you all to - for a little change of scenery and third world beauteous perspective.








two days ago, i tried to delay my return to the oh so ordinary US of A, but thai airways said "no way, jose, you gwine home when you said you was". so today i booked myself a flight to kuala lumpur (capital of malaysia) - trying to hurry things up, skipping the notorious and glorious full moon party thai beaches of leonardo di caprio movie fame. then right after i paid for the ticket, i re-called thai airways and they stayed my sentence another two weeks. so i'm back on july 25th - unless they can eek out another 1-3 days for me.


meanwhile, while jaunting about, i got two offers to show my film in aug. & sept. - in rhode island and kansas city. seems like i should travel more often, eh? forget all that ambitious, self-aggrandizing distribution shit.


what else? bangkok is too busy. can't even rent a motor bike to get around. it's prohibited. they figure the tourists will kill themselves and sue...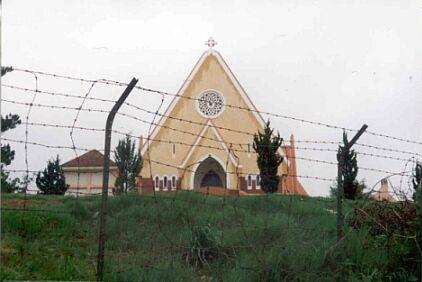 but what better experience than being "out in it" on the back of a 100cc motorbike. rolling over the sweet smelling countryside, leaning into the mountainside curves, through northern thailand -- chiang mai, chiang rai -- bumping along on dirt roads, falling downhill in the mud (hence some of the scratches and bruises), stopping in villages entirely devoted to indigenous crafts – beautiful and ornate cotton & silk weaving, glossy black painted and gold leaf lacquer ware, shiny green jade factories, intricate teak and rosewood carvers, mulberry (saa) paper makers, hammock stitchers, painted umbrella magicians, basket and hemp shamans -- what do we know in the west - other than automobiles, blenders, telephones, dollars, and computers?








i hear the nefarious, mafia-controlled opium industry is flourishing in northern thailand like the sun-soaked red poppy fields after a healthy spring monsoon. and that many a weak-willed, jobless backpacker has gotten lost in a bamboo tribal hut for days, for weeks, for years – lying on his side, watching the native poppy-stealer-shaman light up a sticky black wad of sweating pure opium, sucking on the opium pipe for hours at a time, for days on end, realizing that life in america, life in norway, life in israel – really doesn't have much meaning or significance after all. and that northern thailand is peopled with strung out ex-GIs, ex and current hippies, and even a modicum of new age psycho-tropical adventurers who have made the trip over, but not yet the trip back. then again, one hears many things when one travels…








thank you, all my loyal angeleno sports reporters – for keeping me cybernetically up to date on the lakers play by plays. shaq, kobe, and the boys pulled thru - somehow without me - but yyyyyyyyyyeah. can you believe i'm walking the sleazy girlie bar street in chiang mai when i see on one of the big screens -- the purple and gold of -- my boys -- replaying the 4th quarter via satellite -- along with the trophy presentation and phil's "new millennium" poetry/acceptance speech. i died and went to sports heaven. now i can completely forget about america, cnn, and the rest of the world (except youse guys, of course - my hearty and untiring travel companions).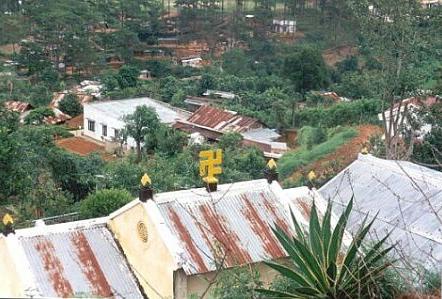 oh – not to ignore some of you perverts and enthusiasts who want to know about southeast asian "massages". thai massage. chinese massage. four feet walking massage. exotic/erotic massage. well, i've had them allllllllllll. even the chinese/lao kind with the glass suction cups, where your back is left spotted with frightening looking red circular blotches for the next week, marking the meridian points where the impurities have been sucked out of your system. sorry, more later. the x rated version. (some of you might have the wife-proof "x" filter you signed up for!!!).


heading south. blessed with luck and happiness by more orange-robed buddhist masters, why/tied/and fried by kitoys (men w/ sex change operations), skied/pad thaied/and shang-hied by a never-ending cast of backpackers, euro trekkers, and wanna be ex-patriaters (moi aussi). it's all --- full, lonely, and grand, don't you know........


c'mon over; the weather's fine,


love,


chiang mai chuck






---
---
---